Institute of Immunology
The Institute of Immunology was established in 1992. The constitution of the independent institute resulted from an intensive development of immunology and from a subsequent need to include this subject into those regularly taught in the Faculty of Medicine. The institute now regularly delivers lectures and holds practical lessons not only for medical students, but also for students of other specialisations. Moreover, the teaching is held both in the Slovak and in the English language. The new situation required providing students with textbooks; now, these are available in both languages and the Dictionary of Immunology was even translated into French and German languages, respectively.
Research has also become an inherent part of working activities in the institute. The immunogenetics of the major histocompatibility complex in man (HLA), the immunogenetics of cytokines supplemented by studies of inflammatory markers in the induction and development of autoimmune, cardiovascular, and lung diseases represent the major subjects of interest in recent years. Especially a role of these genes in induction and development of autoimmune diseases and cardiovascular disorders has been studied. The research activity is performed in the frame of national and international grants.
The teachers are active also outside of the Faculty of Medicine. Some of them are members of scientific boards; they work in editorial boards of national and international journals, in grant agencies, are members of boards of the Slovak Immunology Society or are active in other fields of science.
The specialisation of the institute:
- Immunology
- Immunogenetics
Current techniques running in the institute:
- Techniques of the molecular genetics for the determination of gene polymorphisms of the HLA complex and cytokines (PCR-SSP, PCR-RFLP, sequencing, ...)
- Techniques for the evaluation of soluble and membrane-bound molecules such as cytokines, acute phase proteins and membrane antigens (Flow cytomix, multiplex analysis, flow cytometry)
- Detection of antibodies against HLA- a MICA-antigens by multiplex analysis to establish a degree of rejection mechanisms following kidney transplantations
- Detection of new inflammatory markers by ELISA
Research activities:
- A population-genetic analysis of the Slovak population on occurrence rates of HLA alleles and polymorphisms of cytokine genes
- Studies on HLA, cytokine and other gene associations with selected autoimmune and other immune-related diseases (Type I diabetes mellitus, psoriasis, pemphigus vulgaris, juvenile idiopathic arthritis, asthma bronchiale, coeliac disease, coronary heart disease, urinary tract infections, etc.) in the Slovak population
- Studies on the role of inflammation in the pathogenesis of various diseases
- Studies on the imunopathogenesis of sepsis and heart stroke
- Studies on the role of HLA-G in a foetus tolerance
- Studies on the role of NK cells in GvH reactions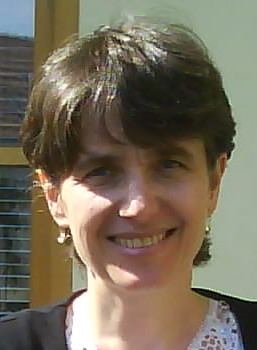 prof. Milan Buc, MD., DSc.
assoc. prof. Mária Bucová, MD., PhD., extraordinary prof.
assoc. prof. Vladimíra Ďurmanová, MA., PhD.
assoc. prof. Ivana Shawkatová, MSc., PhD.
Lecturers and assistant lecturers
Monika Homolová, MD., PhD.
Juraj Javor, MD., PhD.
Zuzana Párnická, MD., PhD.
Magda Suchánková, MD., PhD.
Ľuba Hunáková, MA., PhD.
Kristína Klučková, MD., PhD.
MUDr. Michaela Kopčová, PhD.
Beáta Mišovič Faragová
Adam Kostič
Zuzana Nürnberger
Mária Reinoldová
Peter Sýkora
Beáta Tolvaj
Beata Tóthová
Iveta Mikolášková, MSc. (supervisor: Ľuba Hunáková, MA., PhD.)
Agáta Očenášová, MSc. (supervisor: assoc. prof. Vladimíra Ďurmanová, MA., PhD.)
Dominika Radošinská, MSc. (supervisor: assoc. prof. Ivana Shawkatová, MSc., PhD.)
Eszter Zsemlye, MSc. (supervisor: assoc. prof. Mária Bucová, MD., PhD., extraordinary prof.)
Zuzana Nováčková, MD. (supervisor: assoc. prof. Mária Bucová, MD., PhD., extraordinary prof.)
Ján Urban, MD. (supervisor: assoc. prof. Mária Bucová, MD., PhD., extraordinary prof.)
Adam Safiya (supervisor: Zuzana Párnická, MD., PhD.)
Adriána Kazimírová (supervisor: assoc. prof. Vladimíra Ďurmanová, MA., PhD.)
Anna Sophie Nielsen (supervisor: assoc. prof. Vladimíra Ďurmanová, MA., PhD.)
Damian Hornáček (supervisor: assoc. prof. Mária Bucová, MD., PhD., extraordinary prof.)
Dominik Toman (supervisor: Juraj Javor, MD., PhD.)
Dominika Boldišová (supervisor: Kristína Klučková, MD., PhD.)
František Jankovič (supervisor: Zuzana Párnická, MD., PhD.)
Franz Julius Meier (supervisor: Juraj Javor, MD., PhD.)
Iason Gatsios (supervisor: prof. Milan Buc, MD., DSc.)
Khalil Abumufreh (supervisor: Zuzana Párnická, MD., PhD.)
Konstantina Aftzoglou (supervisor: Monika Homolová, MD., PhD.)
Lucia Hubinská (supervisor: prof. Milan Buc, MD., DSc.)
Ľubica Molnárová (supervisor: Magda Suchánková, MD., PhD.)
Maroš Ďurana (supervisor: Zuzana Párnická, MD., PhD.)
Mária Chudjáková (supervisor: assoc. prof. Ivana Shawkatová, MSc., PhD.)
Michal Januščák (supervisor: assoc. prof. Vladimíra Ďurmanová, MA., PhD.)
Patrik Oláh (supervisor: Juraj Javor, MD., PhD.)
Radoslav Kráľ (supervisor: Magda Suchánková, MD., PhD.)
Siham Daeim (supervisor: Juraj Javor, MD., PhD.)
Simona Jančovičová (supervisor: assoc. prof. Mária Bucová, MD., PhD., extraordinary prof.)
Simona Spišáková (supervisor: Monika Homolová, MD., PhD.)
Simona Spišáková (supervisor: Monika Homolová, MD., PhD.)
Soňa Gáliková (supervisor: assoc. prof. Mária Bucová, MD., PhD., extraordinary prof.)
Šimon Dlhopolec (supervisor: Monika Homolová, MD., PhD.)
Takanori Yasui (supervisor: assoc. prof. Ivana Shawkatová, MSc., PhD.)
Theresia Kanderková (supervisor: Magda Suchánková, MD., PhD.)